In conjunction with our Alden trunk show yesterday in Chicago, we previewed several new models that will be available for pre-order tomorrow, November 18. However we also have two models in stock for purchase now. Shop online or in our Chicago store.
Alden x Leffot Dearborn Boot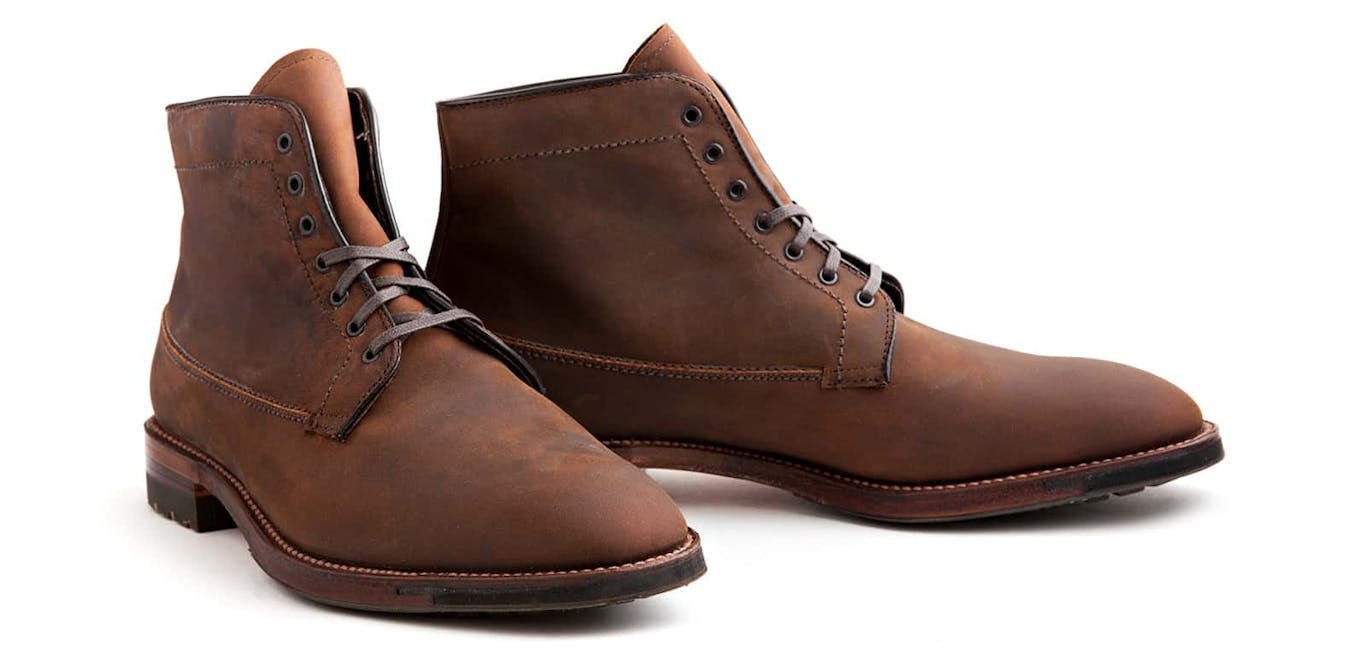 We named these boots after Chicago's Dearborn Street, where the Monadnock Building and our Chicago store are found. They're made on the Plaza last in tobacco chamois with commando soles, the perfect winter combination if there ever was one. Wear them with nearly anything for a sharp, smart look.
Features: Plaza Last, Tobacco Chamois, Commando Soles
Alden x Leffot Longwing

Made with a textured black calfskin and durable, comfortably soft crepe soles, this Alden longwing is a shoe that perfectly straddles the line between casual and dressed up. Wear it with jeans, khakis, or any number of dress slacks.
Longwings have been around for years because they're classic and versatile. They are time tested and proven and belong in every wardrobe. Fashion goes in and out of style but classic is forever.
Features: Barrie Last, Black Alpine Graine Calfskin, Plantation Crepe Soles