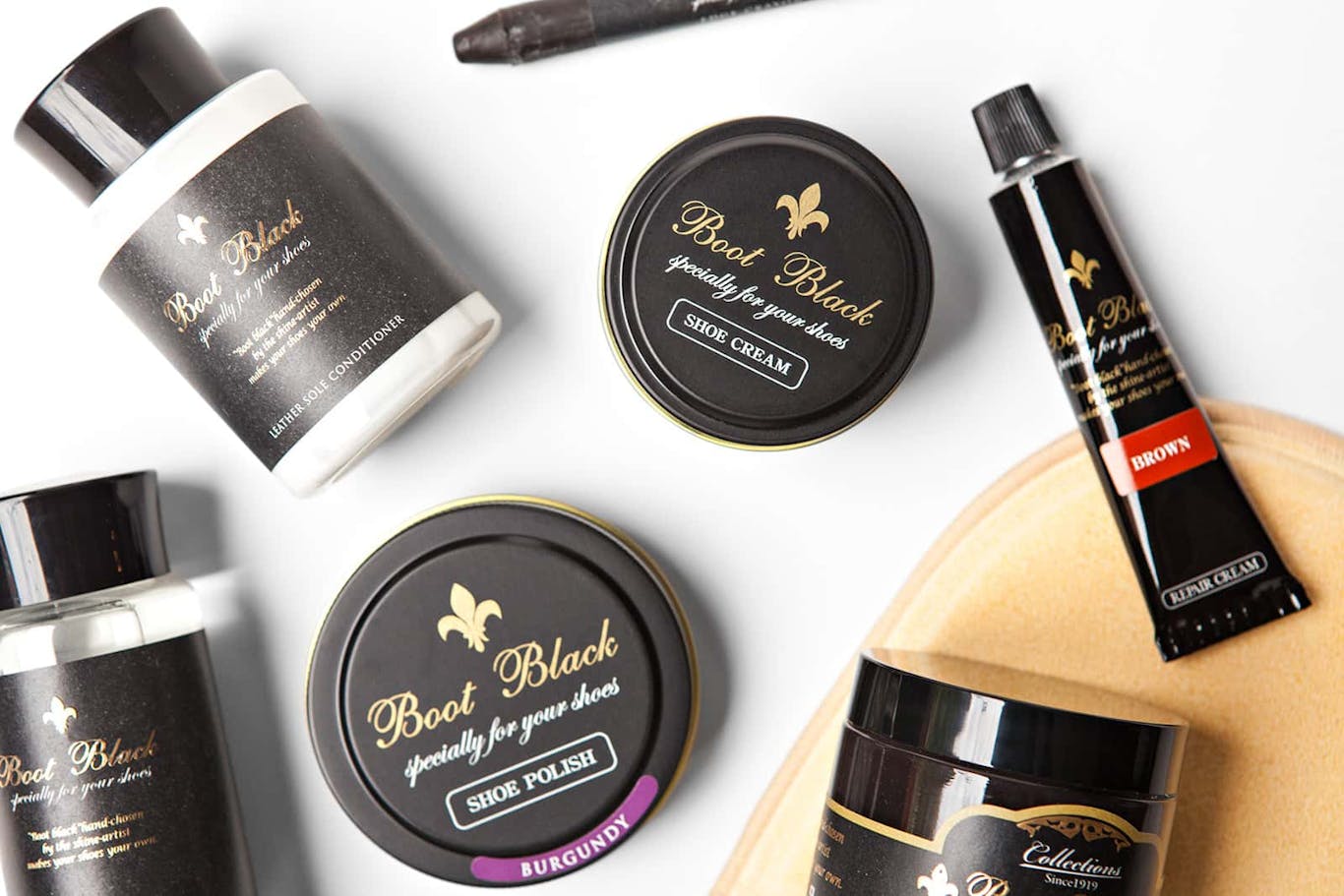 Made in Japan, Boot Black makes some of the finest waxes, creams, lotions, and cleaners available. We have a robust offering available online and in our New York store. In addition to their wax and cream polishes, we also stock two shoe shine kits, which are also available online and in store.
Below we feature some of Boot Black's most notable products, outside their waxes and cream polishes.
Collections Cream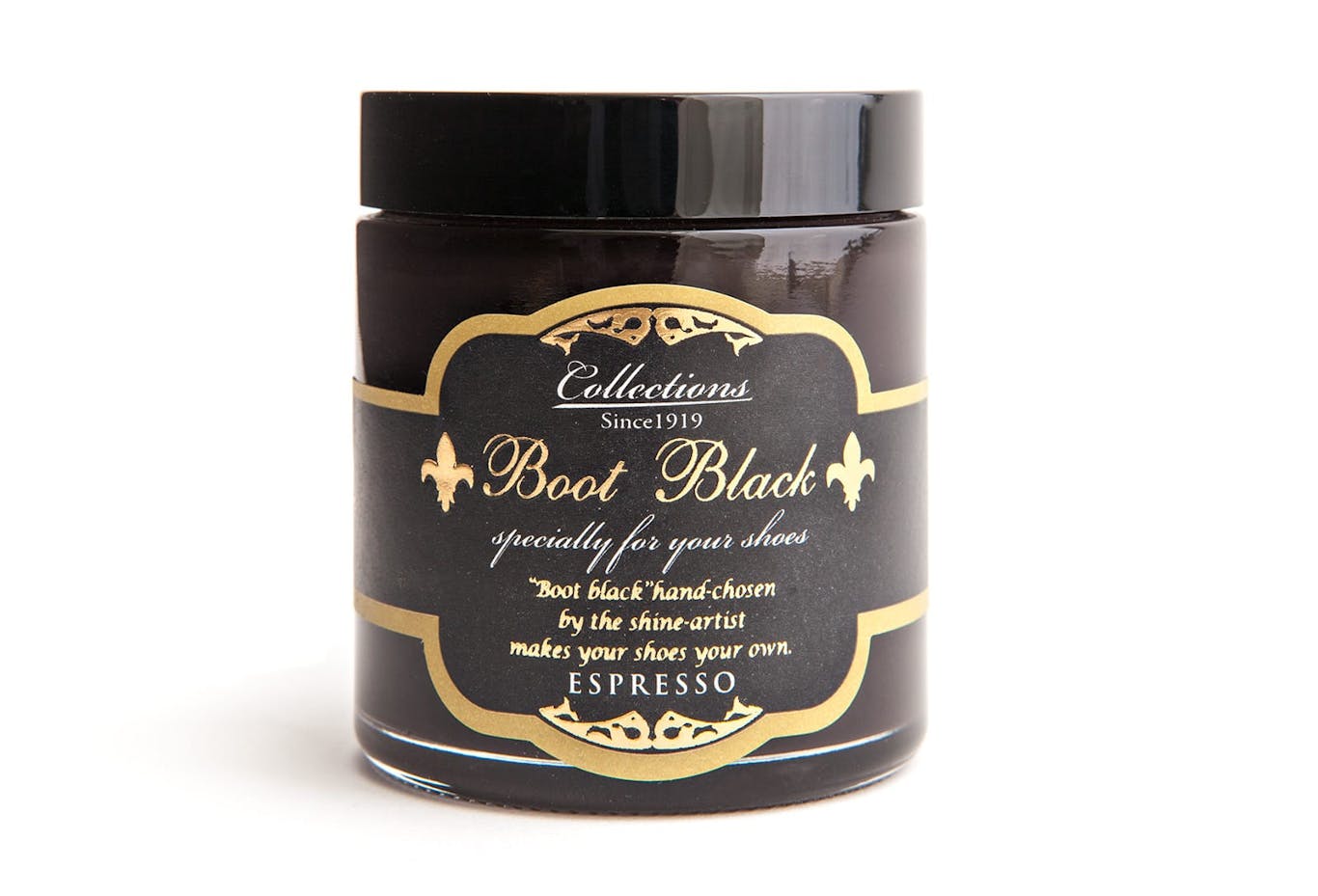 Boot Black Collections Cream is formulated with far more color pigment than their standard cream. Use on your shoes' heels and toes for an instant burnish. It doesn't take much — just a dab will give you that antiqued finish.
Edge Crayon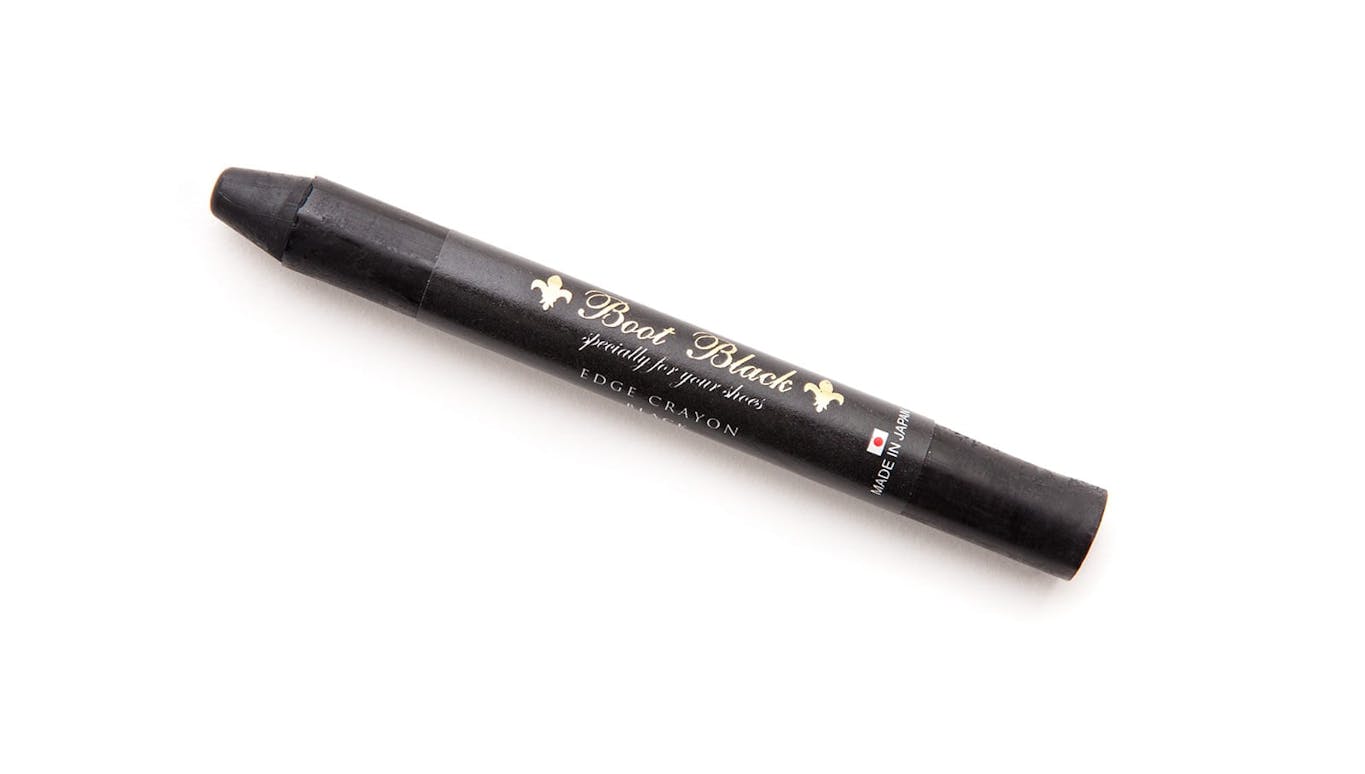 You may have used edge dressing to recolor your sole edges. This crayon does the same thing, but with less mess and a more natural finish. Available in black and dark brown.
Repair Cream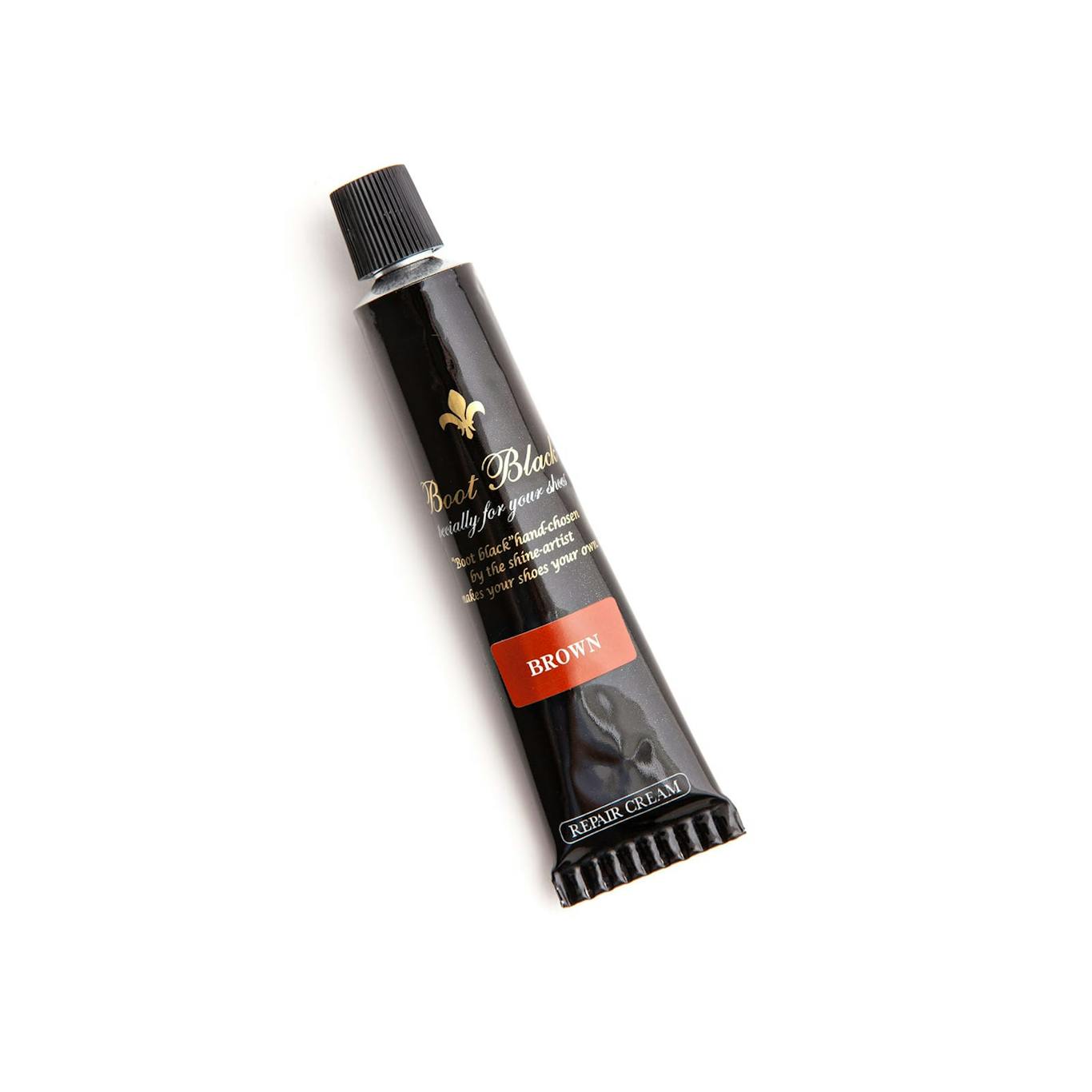 Fix scuffs and scratches on your shoes with this repair cream. Apply a small amount to a palette, mix with water, and rub into the scuff or scratch. Let dry for fifteen minutes, then cover with a matching shoe cream. Afterwards your shoes will be as good as new.
Leather Sole Conditioner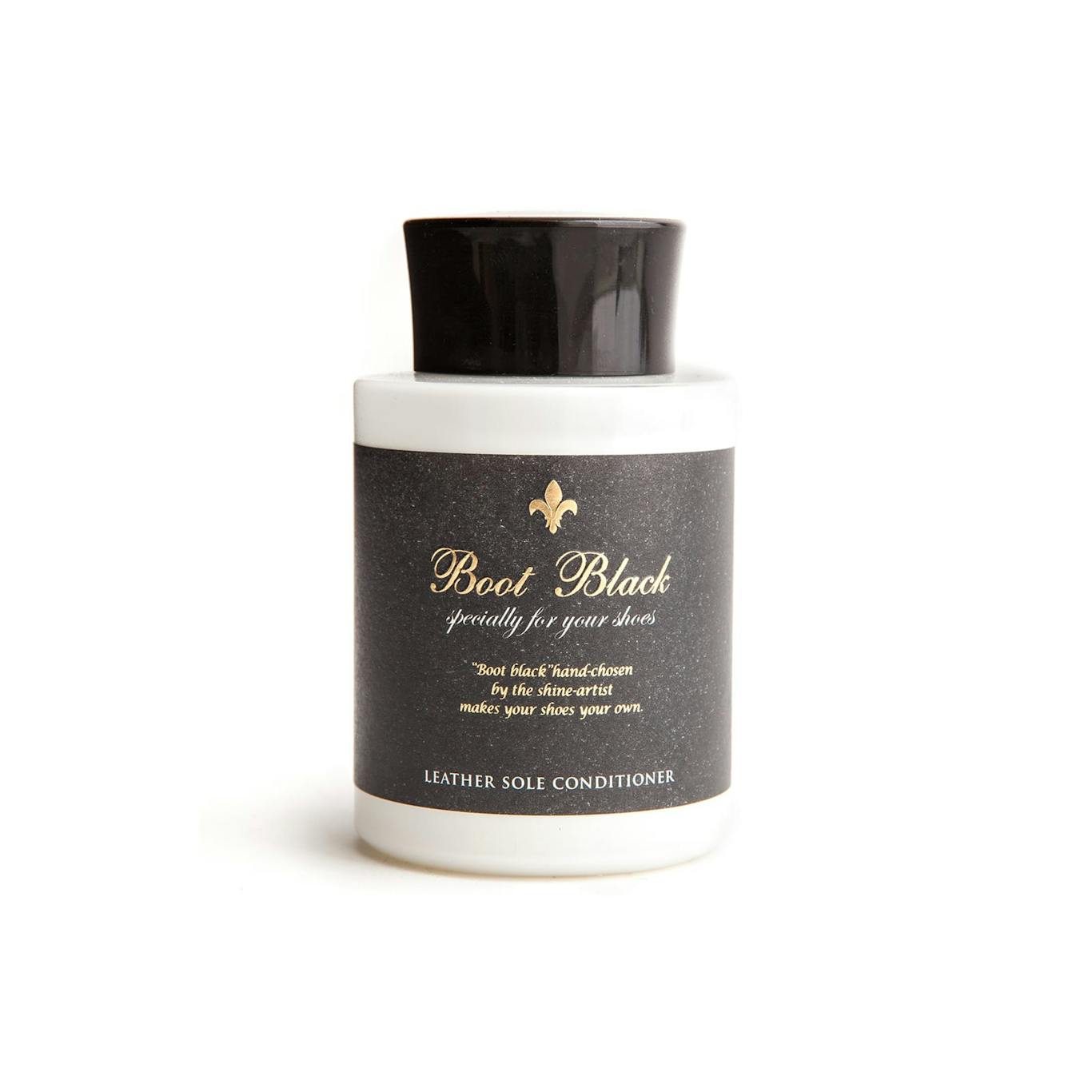 Formulated with Jojoba and mineral oils, Boot Black's Leather Sole Conditioner makes leather soles more flexible. It guards them from stiffening or cracking caused by rain and wet weather.