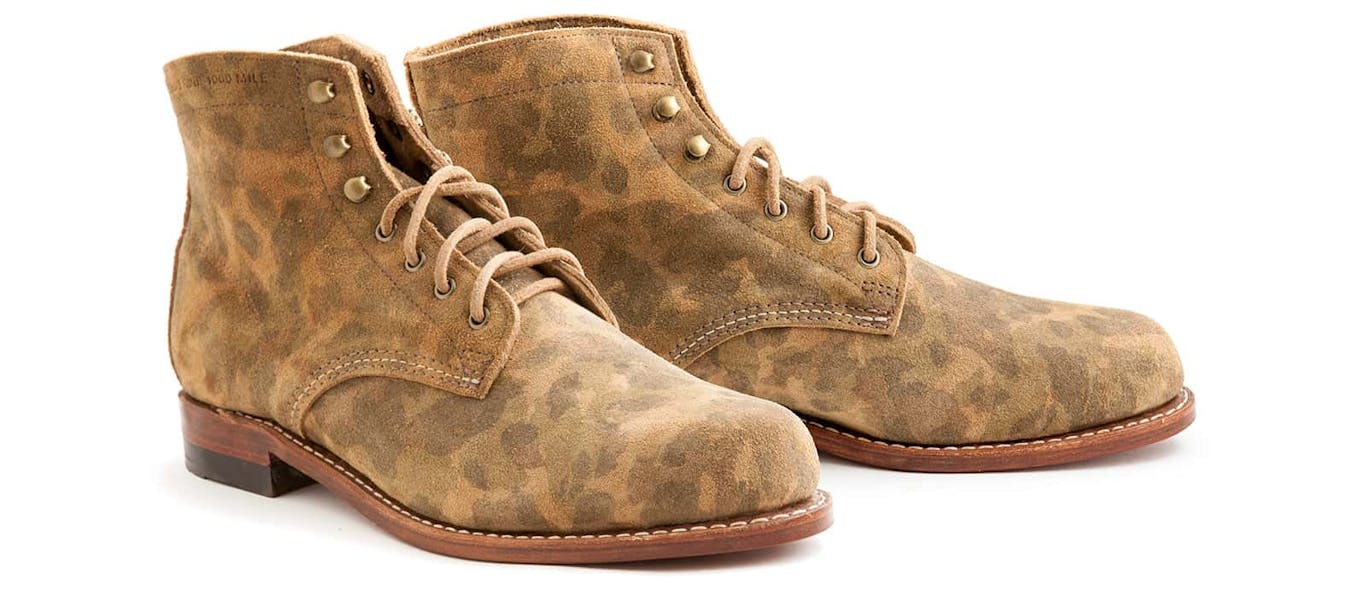 This is it — the classic 1000 Mile Boot. The Wolverine 1000 Mile shoe was created in a time when men were looking for authentic craftsmanship and footwear that would last. Advertised as comfortable enough to "give you 1,000 miles of wear," the shoe became a wardrobe staple for men of the 20th century.
Based on Wolverine's archival pattern, the 1000 Mile Boot is designed to meticulously replicate the original. Made in camo suede with single leather soles, they're a modern take on a classic. Best of all, they're made in America, just like the original.
These boots drop ship from Wolverine.
Features: Camo Suede, Single Leather Soles