Japanese shoes made in the English tradition
Hiro is an extraordinary, meticulous craftsman in the fine tradition of English style and shoemaking. He moved to England in 1995, where he graduated first in his class from the prestigious London's Cordwainer's College.
He then learned the techniques of bespoke shoemaking at John Lobb. Upon returning to Tokyo, Hiro started his own brand in 1999. The rest is history.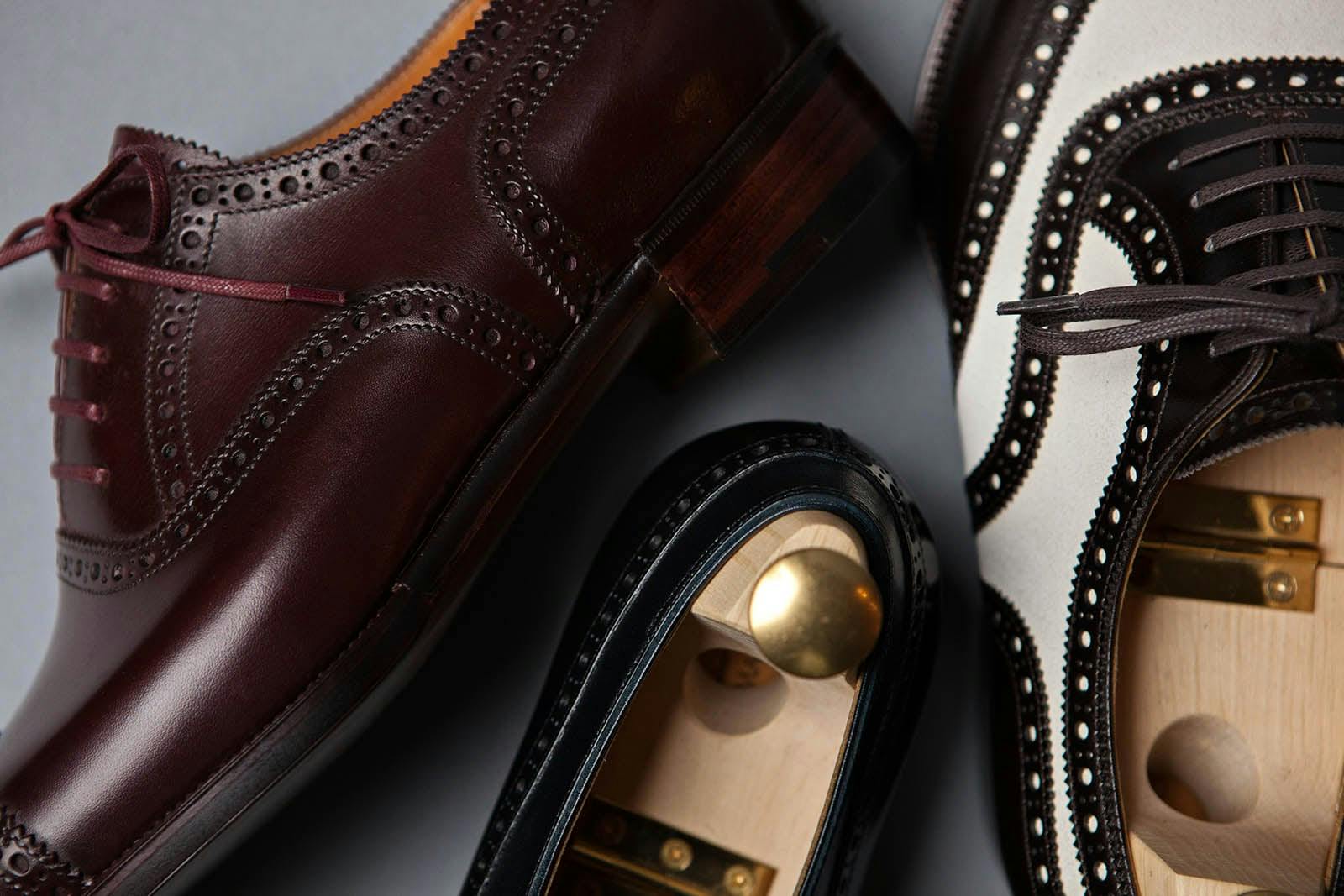 Trunk Shows
Hiro visits our store every spring to take orders. He does not accept bespoke commissions at our trunk shows. We do not accept orders for Hiro's shoes outside of trunk shows.
Made to Order
Made-to-order shoes are made on Hiro's standard lasts developed using Hiro's years of experience. During the trunk show, Hiro will guide you to the best size and last for your foot type.
You will be able to select the model, leather, and sole from Hiro's many available options.
The shoes do not include any trial fittings. Lace-ups, loafers, and elastic-sided shoes can be made to order.
Made to Measure
Made-to-measure shoes help accommodate foot shapes that do not fit well in Hiro's standard lasts. Using a standard last as starting point, Hiro will modify it to better fit your foot. This is more cost-efficient than bespoke, which requires creating a last from scratch. Hiro does not take bespoke orders at our trunk shows.
Any style of shoe can be made to measure.